Microsoft Office365 Backup
Back up your office365 data
Mail, Contacts, SharePoint, OneDrive and Teams
*Minimum 25 users. Annual payment in advance. Taxes not included
It is very important to know Microsoft's shared responsibility model, in order to have a real knowledge of the responsibilities of each party, and to avoid problems in the future in the event of an incident. These responsibilities will vary depending on the type of service contracted. In the case of Microsoft 365 solutions, they are through the SaaS model. 
Microsoft does not provide backup and recovery services in Office 365. Data and files stored in OneDrive and SharePoint are not backed up. Microsoft does not provide support in the event of data loss. If a service interruption, human error, or cyber-attack results in the loss of data stored in Office 365, Microsoft will not provide support, because the responsibility for the data lies with the user.
No credit card required

No charge, no risk, no hassle for 15 days
Guided configuration and 24×7 support
Backup with control of IT equipment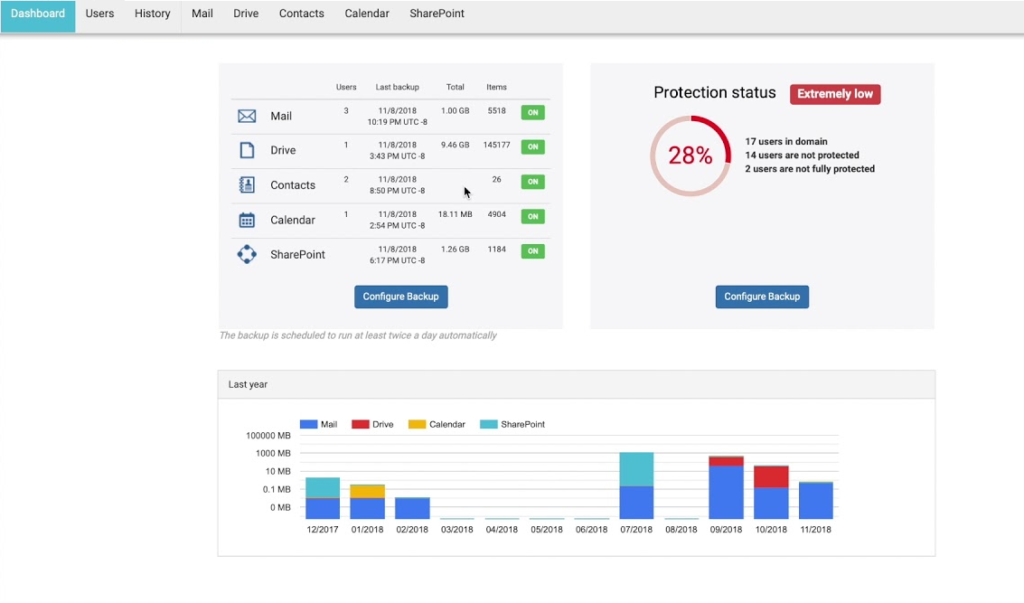 Nubephant Backup for MS Office 365 is designed for cloud-to-cloud backup and restore of your Office 365 accounts, including Outlook mailboxes, calendars and contacts, as well as OneDrive backup.